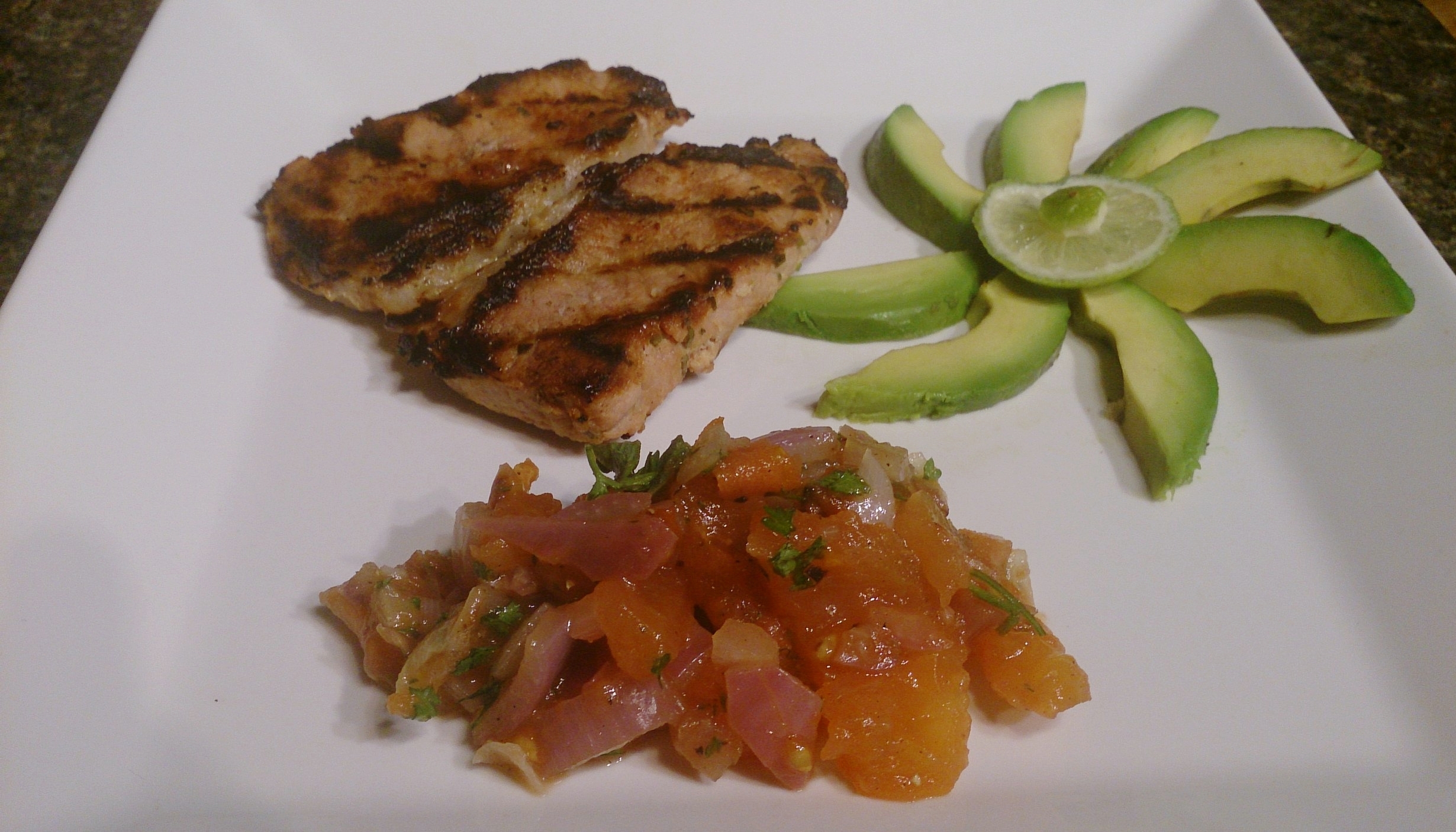 Poc Chuc and Chiltomate Salsa
Ingredients
- Salsa
4-5 Vine ripened tomatoes

1 Red onion

1 tbsp salt

2 tbsp pepper

1 Lime

2 tbsp chopped parsley (or 1 tsp Cilantro if you enjoy the flavour)

olive oil (or vegetable oil of choice)
** add some habanero if you prefer as spicier salsa
- Poc Chuc
3-4 Pork Loin Chop

3/4 Cup Orange Juice

1/2 Cup Lime Juice

3 Cloves Garlic, Minced

1 tsp Salt

2 tbsp fresh Oregano
Directions - Chiltomate Salsa
Coat Tomatoes and Onions (and hot peppers) in olive oil and roast over grill until charred. Allow to cool then dice. Mix in parsley/cilantro, salt and pepper. Spritz with freshly squeezed lemon juice.
Directions - Poc Chuc
In a bowl combine juices, garlic, salt and oregano. "Butterfly" your pork loin chops, and marinate in mixture for 1 - 1.5 hrs. Grill over an open flame until fully cooked.
Plate chops and salsa with delicious sliced avocado and serve.