On Thursday, March 23,2017 we purchased a 2001 Ford E450 Grumman Step Van in the first step in realizing our dream of creating a mobile frozen meat store focusing on sustainable and ethical farming practices.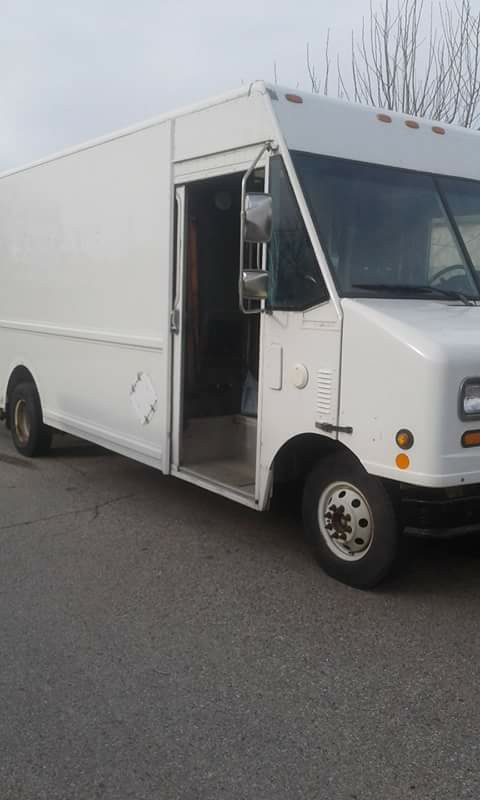 Okay, this is going to be lots of work...
Did we mention how much work this was going to be?
Demolition is done and clean up is a family affair...
After Clean up it's decision time!
Translating floor plans from paper to the real world is more difficult than one might imagine
In keeping with our environmental awareness promise we made sure that at least 80% of our truck build-out was sourced either from reclaimed materials or diverted directly from landfill sites.
Reclaimed bamboo flooring? Don't mind if I do...
Plywood cut into slats...
Can you believe someone was just going to throw this stuff out???
Someplace comfy for our clients
Now to camouflage that roll up door...
Let's just take care of that shall we?
Loving that whitewash look!
Let's class this place up a bit...
Now for the freezers and other furniture...
You know what I've always wanted?
It's all coming together now!
Amazing what some paint can do!
...little sanding, little paint...
...it's a dirty job but...
Decals were a challenge...
Finally completed and ready to serve you!
Meat Boutique owes a sincere debt to our family, friends and customers. Without your overwhelming support we might never have made it this far, we are truly grateful!